Shooting for yourself, Yosemite
30th September, 2016
I've just returned from leading my latest workshop group to the wonderful Yosemite National Park in California. I've been leading groups to this fantastic destination over the past four years now, in both autumn and more recently spring. With each trip I return home with a better understanding of the national park, and always find new viewpoints to photograph.
No trip would be complete without guiding my clients to a mouth-watering list of Yosemite's most famous viewpoints. Despite them being photographed millions of times before, landscape icons such as Tunnel View, Valley View and Olmsted Point make simply irresistible subjects. And really there is nothing wrong with that; regardless of their popularity such locations are beautiful and incredibly appealing to photograph.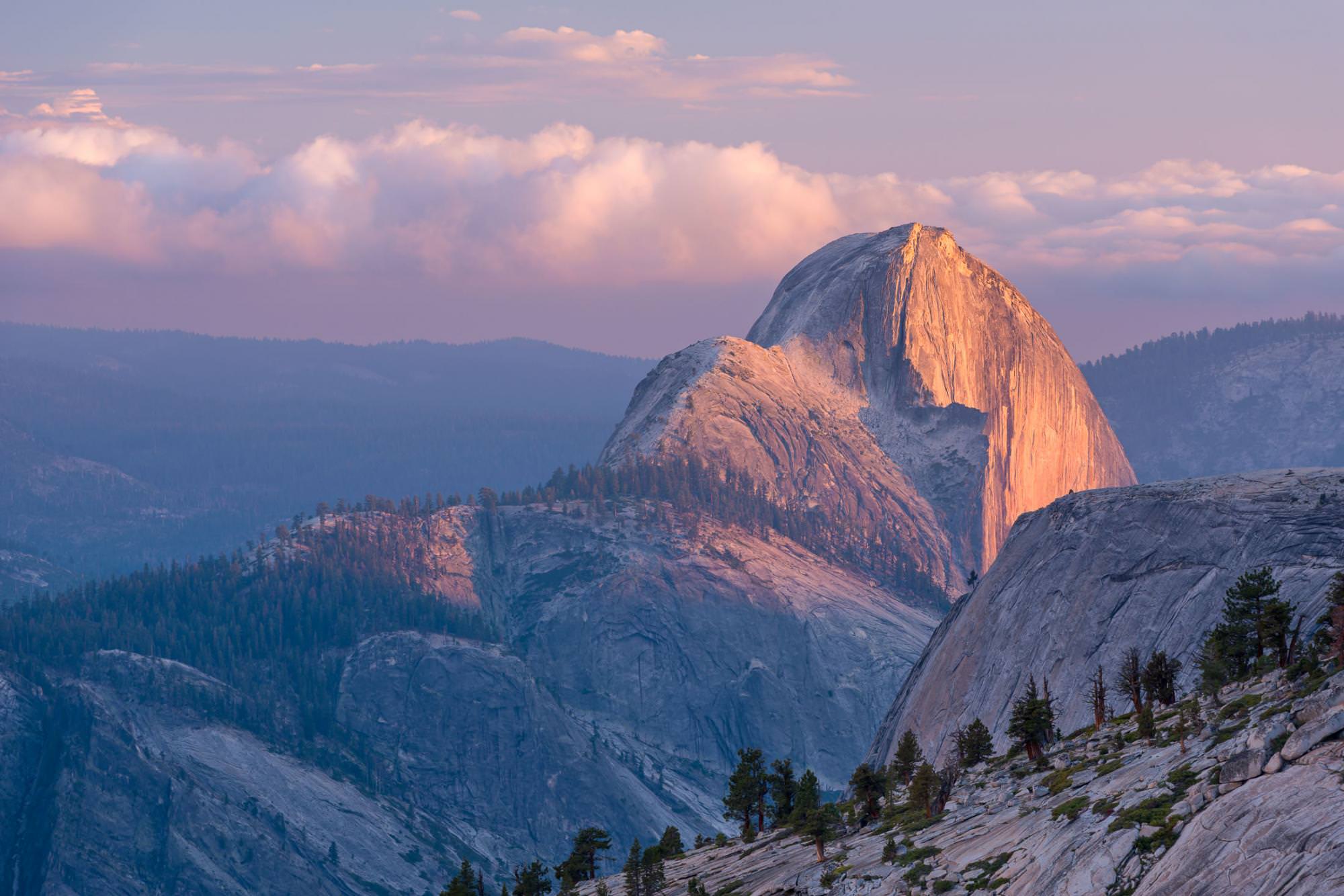 On my recent trip, while set up with my group at the amazing Glacier Point viewpoint I had an interesting exchange with a photographer. For anybody not familiar with Yosemite, I must emphasise that Glacier Point is one of THE must do locations for any trip to the national park. Together with Tunnel View, the vista down into the valley far below from Glacier View is simply spectacular and is photographed thousands of times each day. A winding road climbs all the way up to Glacier Point, where a large car park and a walled viewing area make this famous vista an easy one to achieve. Glacier Point attracts hordes of both photographers and general tourists every evening, most waiting to photograph or simply witness the last rays of sunlight glowing on the vertical side of iconic Half Dome. When in Yosemite, this clearly is THE place to be for sunset so to get a good position you must arrive early.
Having set the scene lets return to my conversation. As I'm standing at Glacier Point advising one of my clients, a photographer approaches me, points towards Half Dome and enthusiastically asks 'Is this the direction I need to be shooting?' Where a simple 'yes' would have been sufficient, I couldn't stop myself replying with 'you can shoot whichever direction you like'. The guy responded 'well, everybody is pointing their cameras in that direction so I just wanted to know if that's where I should be shooting'. I again replied saying 'shoot that way if it appeals to you, but the view is amazing all around so shoot wherever direction you like'. Again, he responded saying 'I've never been here before, so I didn't know which way I should be shooting, and I thought you may know'. Feeling slightly exasperated I gave him the answer he was seeking 'Yes, that direction is towards Half Dome, it's a very popular subject especially at sunset'. After this, the guy took a place among the crowd and set up his tripod and camera, duly pointing towards Half Dome.
Although the question was innocent enough and put forward in a friendly manner, it bothered me somewhat and probably way more than it should have. Why did he have to ask this question? First and foremost the view from Glacier Point is as obvious as a smack in the face; the amazing elevated vista looks directly across to Half Dome. Secondly, and more importantly why did he feel the need to blindly follow what other people were shooting?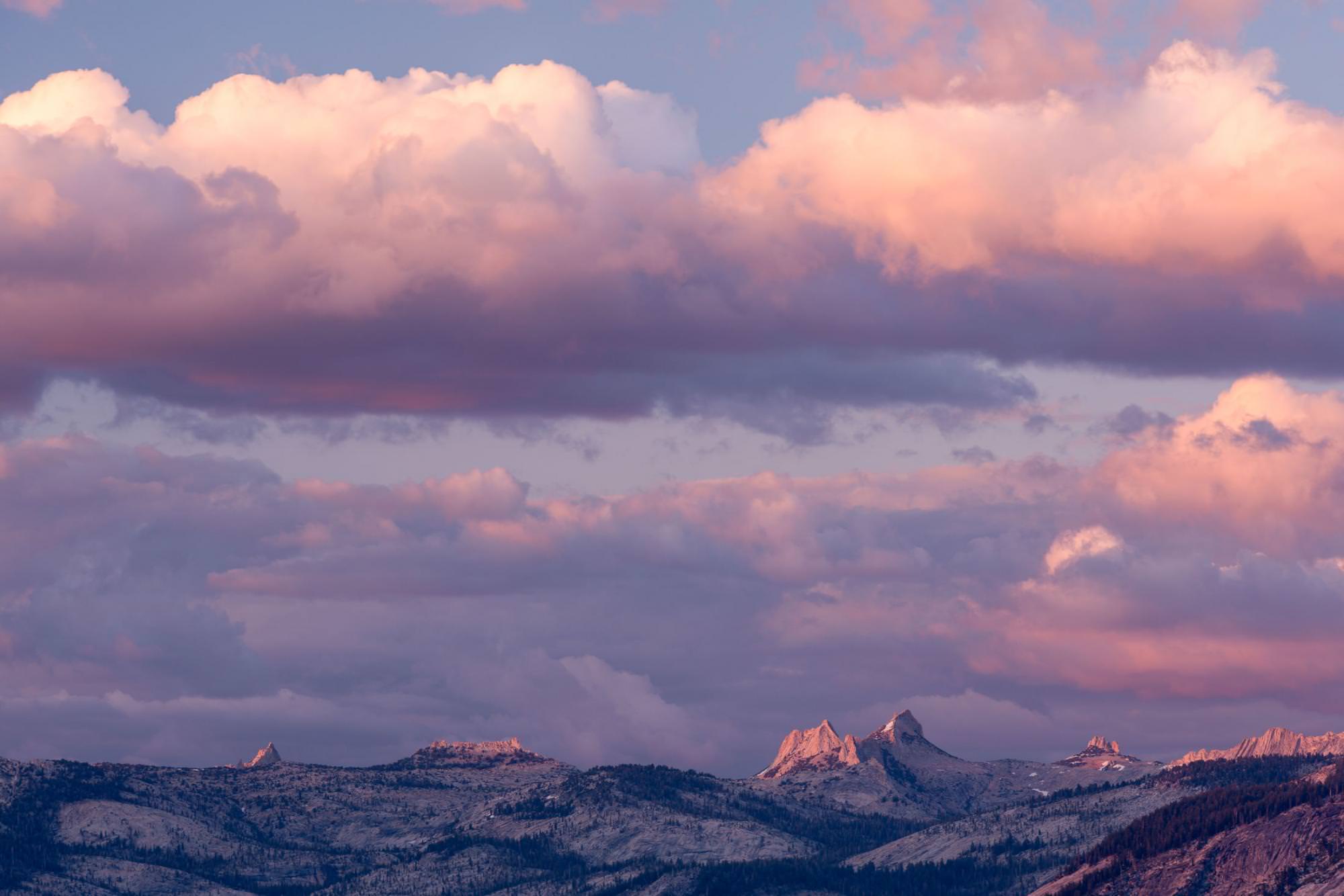 As photographers shouldn't we simply be photographing what appeals to us? Many photographers are drawn to the big expansive and often popular views; if that's of interest then of course they should photograph them. At the same time, other photographers find less known landscape views more pleasing and for them that's where they should point their cameras. I fall into both categories and, again there is nothing wrong with that.
The point is your best photographs will always be captured when you photograph the subjects that YOU are passionate about, and never what appeals to others. Next time you head out, forget about what the other photographers near you are shooting, and definitely forget about pleasing your social media following or camera club judges, and instead photograph for yourself. You will find your pictures will shine all the brighter for it.
This article originally appeared in Landscape Photography Magazine, August 2016.